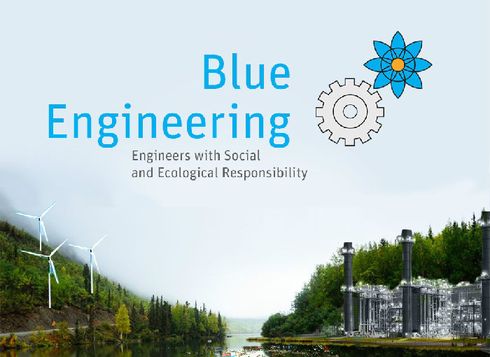 The Blue Engineering Group of the Faculty V Mechanical Engineering and Transport Systems at the TU Berlin is organizing the next Winter School in 2020 with the title "Engineers with social and ecological responsibility – Blue Engineering".
Sustainability in the curriculum of engineering students is either ignored or solely focuses on technological solutions. As the UN Rio+20 debate and its focus on Green Economy shows, there is a strong demand for technological innovations as a remedy for ecological destruction and as pathway to poverty eradication. Consequently, the predominant belief in technological progress is held up through technicians as well as a society wishing for easy technological solutions for complex ecological and social problems. Taking this into account, this winter school promotes socially and ecologically responsible engineering through a variety of alternative teaching methods.
The participants
unveil the complex interdependency of their social, political, ecological and economic surroundings. This includes the consideration of different values, interests and needs within a global perspective as well as within one class(room).
analyze and evaluate the present reciprocal relations of technology,
individuals, nature, society and democracy by taking different perspectives. Based on their analysis and evaluation, they are able to work out a collective understanding with regard to their collective values and democratise the reciprocal relations.
take part, analyse and reflect in democratic decision-making not only to solve but also to define problems within the course itself and moreover outside of the classroom.
co-design and co-conduct their own winter school.
The winter school will be based on the highly interactive Blue Engineering course concept which is implemented at seven universities in Germany and reaching over 300 students each semester.
The winter school is going to take place online, as a video conference via Zoom, on the 29th October and 6th November 2020.
For more information please download the specific leaflet. Apply by the 15th October by sending an email to gyoergyi.turoczy@tu-berlin.de