Nice to see you again! – Final partner meeting and STEM conference at UCL in London
Had it not been for Corona, the INSYSTED team would have met in person altogether six times! As it happened, we were actually lucky to start our project in November 2019 and have the opportunity to hold our kick-off meeting in Berlin in person. What followed, was two and a half years of online cooperation with virtual meetings and virtual events. It stole personal contact from us but at the same time opened up new opportunities for virtual activities. However, we got lucky at the end and managed to meet once more in London on the 28-29th June! We organized the final partner meeting and our European multiplier event at the annual STEM conference of University College London.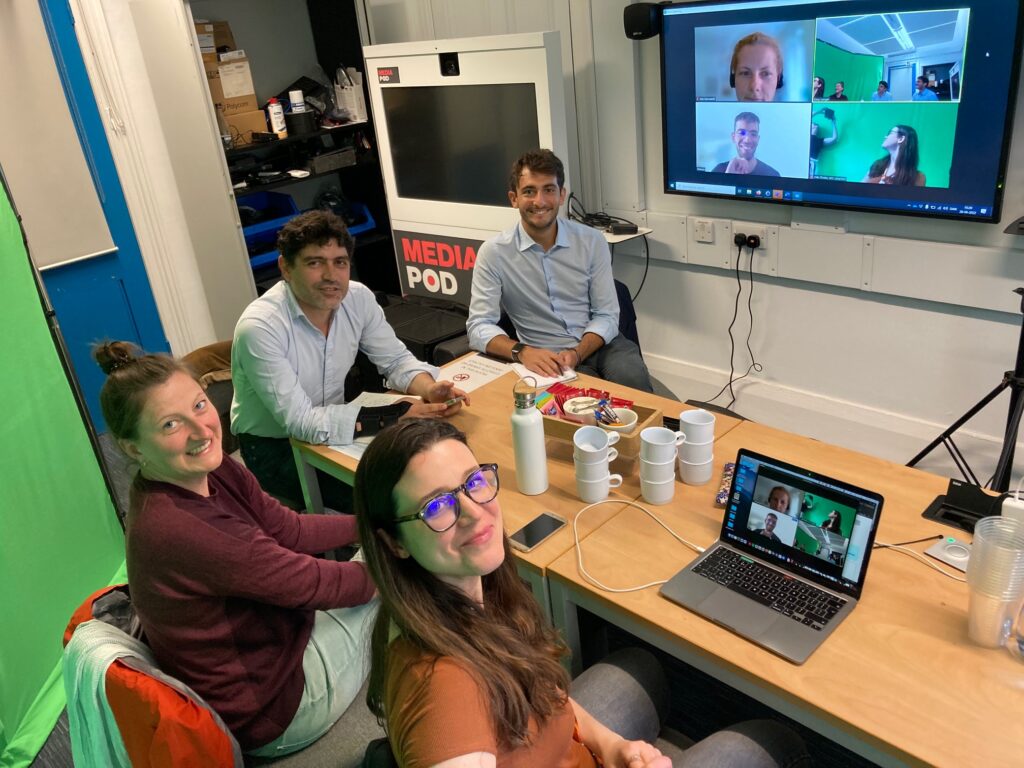 Happy faces at the hybrid partner meeting
There was a lot to discuss as the project is approaching its end and we have to make sure all our outputs are completed, polished and presented as widely as possible. Last fine-tuning of the integrated platform and the manual, multiplier events and the website, and of course the final report were all discussed in great detail.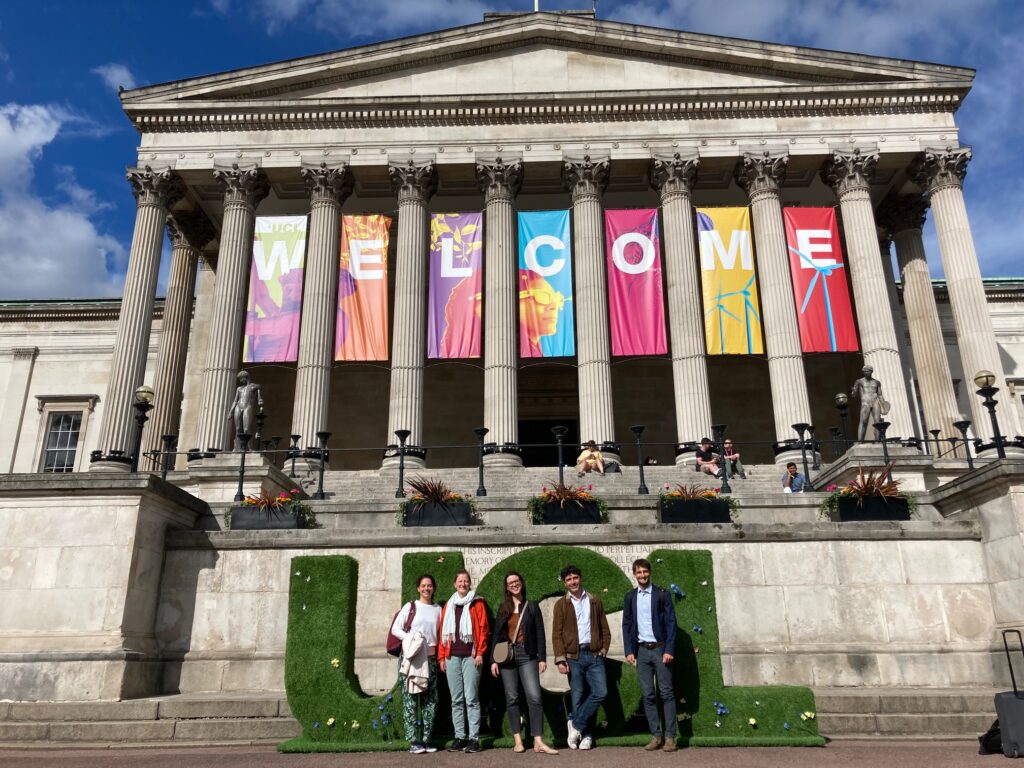 The Core Team in front of the main UCL building
In the afternoon of the 29th June it was time to present INSYSTED to the audience of the annual UCL STEM conference. TU Berlin colleagues Lissy Langer and Paul Axmann held a workshop titled "Are you SERIOUS?!" to an audience from universities across the UK, and introduced the project and its goals, demonstrated and explained how the integrated platform and the serious game work and are integrated into the lessons on operational management, and as a highlight, offered the participants a session to try out the game and experience it for themselves.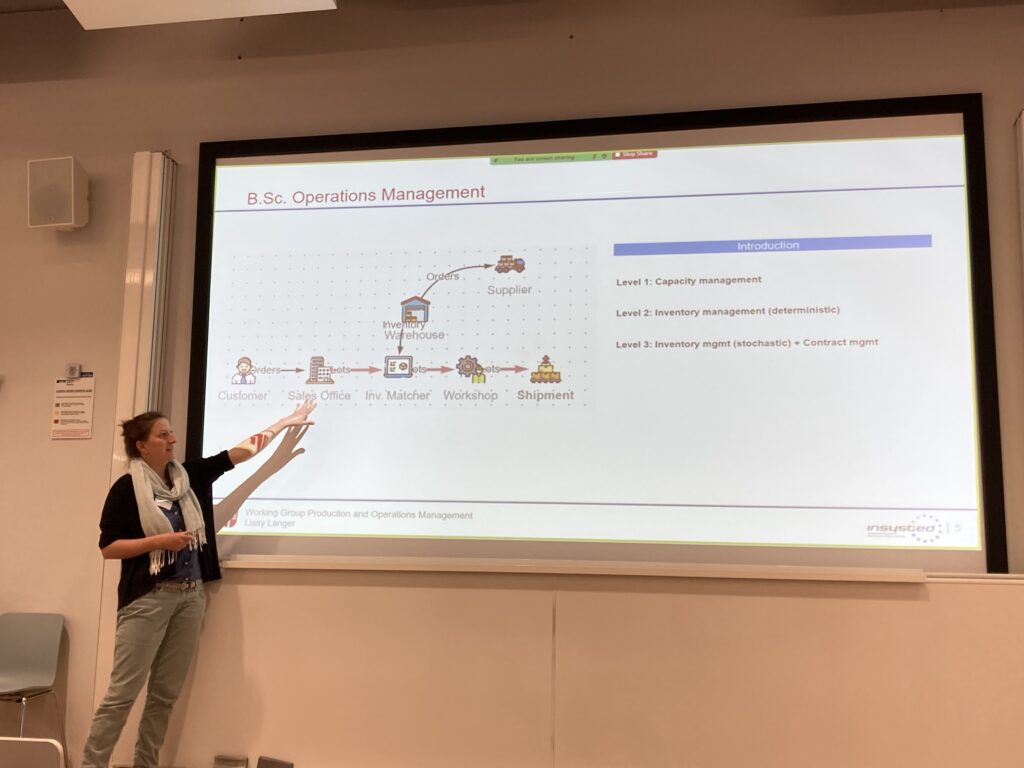 Lissy Langer explains how the serious game is structured